Identity Switching in Disruptive Organizations: The Microfoundations of Transnational Activism for Economic Justice
MPIfG Lecture
Date:

Jan 12, 2022

Time:

17:00 - 18:30

Speaker:

Duncan Wigan

Copenhagen Business School, Department of Organization

Sign up:

info@mpifg.de

Location:

online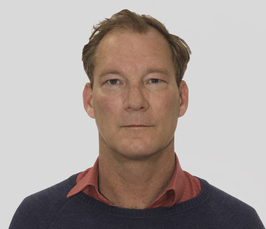 How do entrepreneurs create organizations intended to disrupt an environment? And how do they stabilize them as organizations once they have made their mark? This talk provides a framework for understanding how issue entrepreneurs propel disruptive organizations by switching identities between different network domains.
The talk draws on the emergence of global tax justice campaigns and data from fifteen years of para-ethnography. It identifies conditions for identity switching that highlight the importance and limitations of this strategy for organizational transformation in the world economy.
Duncan Wigan is a professor in the Department of Organization at Copenhagen Business School. His research interests include international taxation, global wealth chains, international finance, and activism for global economic justice. Among his current publication projects are Global Wealth Chains: Asset Strategies in the World Economy and Global Tax Battles: The Fight to Govern Corporate and Elite Wealth (both 2019). He directs the Masters Program on Public Management and Social Development at the Sino-Danish Center in Beijing.
Suggested preparatory reading:
Seabrooke, Leonard, and Duncan Wigan. 2017. "The Governance of Global Wealth Chains." Review of International Political Economy 24 (1), 1-29.
Seabrooke, Leonard, and Duncan Wigan. 2015. "Powering Ideas through Expertise: Professionals in Global Tax Battles." Journal of European Public Policy 23 (3), 357-374.