Cotutelle
The cotutelle in the Social and Political Constitution of the Economy is a Franco-German doctoral program offered jointly by Sciences Po, Paris and the IMPRS-SPCE and enables students from Sciences Po and the IMPRS-SPCE to pursue a German and French doctroal degree simultaneously (cotutelle de thèse). Degrees are awarded in sociology or political science.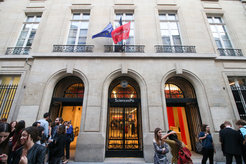 Students participating in the program conduct doctoral research projects in economic sociology, political economy, or organization studies. They are part of both the IMPRS-SPCE in Cologne and the Graduate School in Sociology and Political Science, which is run by the École doctorale at Sciences Po. Each student is held to the requirements of both institutions, and the work done at the partner university is mutually recognized.

Cotutelle students spend at least two semesters at the partner institution. During the course of the program they take courses, conduct research, and write a dissertation under the joint supervision of advisors from both institutions. They also benefit from research seminars offered jointly to students from both institutions. An excellent command of English and either French or German is mandatory, as well as a good working knowledge of the third language. Most courses are taught in English. Up to two students from each institution can enter the cotutelle program each year.

How to apply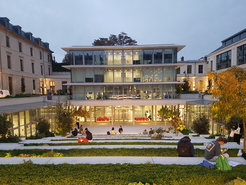 Cologne-based cotutelle:
Follow the regular IMPRS-SPCE application procedures and indicate your interest in the cotutelle program by checking the box on the application form. Interest in the cotutelle program does not affect your chances of being accepted into the IMPRS-SPCE.


Paris-based cotutelle:
If you are currently enrolled in Sciences Po's doctoral programs in sociology or political science, you can apply for a cotutelle with the IMPRS-SPCE here. Alternatively, you may apply for regular admissions into the doctoral program at Sciences Po.