Political Entrepreneurs and Populism
MPIfG Lecture
Date:

Nov 24, 2021

Time:

17:00 - 18:30

Speaker:

Catherine De Vries

Bocconi University, Milan

Sign up:

info@mpifg.de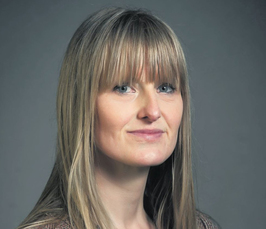 The rise and fall of populist parties across Europe has attracted much attention. But is this a new phenomenon? In her talk, Catherine De Vries suggests not.
Populist parties can be seen as a type of challenger parties, that is, political entrepreneurs without government experience seeking to disrupt the dominance of mainstream parties. She discusses how ongoing changes in European party systems compare with previous waves of challenger parties, including social democratic and green parties. She then presents the core strategies used by successful challengers, namely issue entrepreneurship and anti-establishment rhetoric, as they mobilize issues that give them an electoral advantage and attack the competence of the established political parties. Finally, she considers what the rise of challenger parties may mean for democracy in Europe.
Catherine De Vries is Dean for Diversity & Inclusion and Professor of Political Science at Bocconi University. She is also an affiliated professor at the Vrije Universiteit Amsterdam and an associate member of Nuffield College, University of Oxford. Catherine's work can be broadly situated in the areas of political behavior, political economy, and EU politics. Among her publications are Euroscepticism and the Future of European Integration (2018), Political Entrepreneurs: The Rise of Challenger Parties in Europe (2020, co-authored with Sara B. Hobolt), and Foundations of European Politics, co-authored with Sara B. Hobolt, Sven-Oliver Proksch, and Jonathan Slapin and to be published in 2021.