Shifting the Meaning of Firm Ownership: Recent Transformations of Ownership Succession in German Mittelstand
MPIfG Lecture
Date:

Jan 13, 2021

Time:

17:00 - 18:30

Speaker:

Isabell Stamm

Technische Universität Berlin

Sign Up:

info@mpifg.de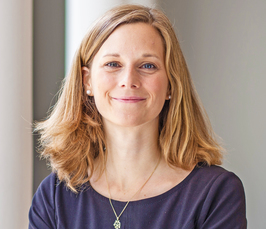 If current reports and forecasts on succession in Germany are to be believed, we are currently experiencing a wave of succession in German Mittelstand. This wave is further characterized by a shift in both the legitimacy of the targeted subjects and the institutionalized rules of succession: Contrary to the usual stereotypes, until recently the dominant mode of transfer was family internal succession, whereas only now the majority of company owners are considering selling the company to employees, external private individuals, investors or other companies. In her presentation, Isabell Stamm focuses on the conditions of this shift in a complex blend of aging owners, progressing individualization, a good economic development and low interest rates in recent years, as well as an expansion of the M+A market towards the SME segment. In doing so, she lays out in what ways the understanding of firm ownership and the associated rules of property transfer are shifting. Doing so, she decodes the meaning of firm ownership as embedded and dynamic link between owning groups and firms thereby providing a dual perspective on the social structuring and hermeneutics in the process of owning a firm.


Isabell Stamm is head of the research group "Entrepreneurial Group Dynamics" at the Technische Universität Berlin since 2017. Previously she has worked as a postdoctoral researcher at the University of California Berkeley. Her research focuses on a sociological perspective of entrepreneurship including the particularities of entrepreneurial families, collective engagement in entrepreneurship, trajectories of entrepreneurial groups as well as variations of entrepreneurial groups. She is recipient of a Freigeist-Fellowship, her work on entrepreneurial legacies has been distinguished with the FBR best paper award and she has recently received her faculties outstanding teaching award. She is speaker of the DGS standing working group "The work of self-employed" and member of the "IfM Roundtable Mittelstand".


Selected Publications
Stamm, Isabell. 2020. "Groups Matter: Social Embeddedness of Entrepreneurial Activity." In Handbook of Economic Sociology in the 21st Century: New Theoretical Ap-proaches , Empirical Studies and Developments, edited by Andrea Maurer. Springer Nature. (forthcoming)
Stamm, Isabell; Allan Discua Cruz, and Ludovic Cailleut. 2019. "Entrepreneurial Groups: Definition, Forms and Historic Change." Historical Social Research 44 (4): 7–41.
Barbera, Francesco, Isabell Stamm, and Rocki DeWitt. 2018. "The Development of an Entrepreneurial Legacy: Exploring the Role of Anticipated Futures in Transgenerational Entrepreneurship." Family Business Review 31 (3): 352–78.
Stamm, Isabell. 2016. "Coordination Tasks and Modes of Linked Lives in Entrepreneurial Families." Journal of Marriage and Family 78 (4): 939–56.
Preparatory Reading
Stamm, Isabell. 2020. "Groups Matter: Social Embeddedness of Entrepreneurial Activity." In Handbook of Economic Sociology in the 21st Century: New Theoretical Ap-proaches , Empirical Studies and Developments, edited by Andrea Maurer. Springer Nature. (forthcoming)