Weaponized Interdependence: The New Politics of Global Economic Coercion
MPIfG Lecture
Date:

Dec 16, 2020

Time:

17:00

Speaker:

Henry Farrell

George Washington University, Elliott School of International Affairs

Sign up:

info@mpifg.de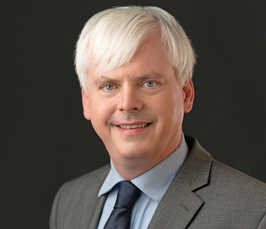 We used to think about globalization as a process in which interdependence would lead to increased economic cooperation among states. Now, interdependence is increasingly associated with vulnerability, coercion, and fear. The US and China are withdrawing from each other, looking both to break ties and to use dependencies to hurt each other. Europe finds itself caught in between the two. Coronavirus has heightened these tensions. To understand this new phase of globalization in which interdependence is being weaponized, we need to understand the networks that constitute globalization, and the implicit power relations they create.


Henry Farrell is Professor of Political Science and International Affairs at George Washington University, the 2019 winner of the Friedrich Schiedel Prize for Politics and Technology, and Editor-in-Chief of the Monkey Cage blog at the Washington Post. He works on a variety of topics, including democracy, the politics of the internet, and international and comparative political economy. He has written articles and book chapters as well as two books, The Political Economy of Trust: Interests, Institutions and Inter-Firm Cooperation, published by Cambridge University Press, and (with Abraham Newman) Of Privacy and Power: The Transatlantic Fight over Freedom and Security, published by Princeton University Press.


Selected Publications
Farrell, Henry, and Abraham Newman. 2019. "Weaponized Interdependence: How Global Economic Networks Shape State Coercion." International Security 44 (1): 42–79.
Farrell, Henry, and Abraham Newman. 2014. "Domestic Institutions Beyond the Nation State: Charting the New Interdependence Approach." World Politics 66 (2): 331–363.
Farrell, Henry. 2012. "The Consequences of the Internet for Politics." Annual Review of Political Science 15: 35–52.
Crouch, Colin, and Henry Farrell. 2004. "Breaking the Path of Institutional Development: Alternatives to the New Determinism in Political Economy." Rationality and Society 16 (1): 5–43.
Farrell, Henry. 2003. "Constructing the International Foundations of E-Commerce: The EU-US Safe Harbor Arrangement." International Organization 57 (2): 277–306.
Farrell, Henry, and Jack Knight. 2003. "Trust, Institutions and Institutional Evolution: Industrial Districts and the Social Capital Hypothesis." Politics and Society 31 (4): 537–556.