Regulating Transnational Labor: Cross-Border Labor Market Intermediaries
Scholar in Residence Lecture II
Date:

Jun 14, 2022

Time:

05:00 PM (Local Time Germany)

Speaker:

Karen Shire

University of Duisburg-Essen

Sign up:

info@mpifg.de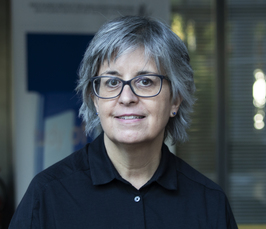 In this second lecture Shire draws on global historical research to show how the creation and maintenance of an industrial labor force was rooted in forms of indentured migrant labor, recruited and transported by profit-taking intermediaries. The historical record, and a global perspective, challenges the association made between the emergence of "free" wage labor and direct employment with the rise of industrial capitalism. These historical insights into the origins of modern labor markets are important for two reasons. First, debt is shown to play a central role in understanding how migration creates vulnerabilities, becomes a source of profit, and is used as a mechanism of control. Second, where intermediaries are in play, labor power is not exchanged by those who embody it; rather, labor power is being sold. International conventions from the interwar period in part recognized the key role of private intermediaries in the commodification and control of migrant labor, with solutions rooted in establishing a monopoly for public labor exchanges. This course was reversed in the 1990s, when the ILO nullified previous conventions and enacted a new one legitimating private fee-charging employment services. The lecture examines how private intermediaries have become dominant actors again in cross-border labor markets, the multiplicity of forms now taken by cross-border intermediation, and the struggles to protect workers who "use the services" of intermediaries. While most studies of regulatory efforts have been situated on destination countries and enterprise-level interventions, recent research on intermediaries in the Asia Pacific and cross-border labor subcontracting in the European Union points to the regulatory agency of sending states and the importance of licensing and monitoring commercial labor businesses for improving labor protections.
In her lecture series Karen Shire develops an economic sociological approach to the making and regu­lation of transnational labor markets in the global economy. What makes the cross-border mobility of migrant labor possible is the subject of migration infrastructures research, while labor market scholars have restricted their analyses to migrants in the context of national labor market institutions. In their approaches to regulation, migration scholars often advocate for free movement, while labor scholars focus on how cross-border labor threatens hard-won labor protections. Karen Shire's three lectures seek to gain leverage on the contradictions between liberalizing labor mobility and regulating employment across territorial jurisdictions by drawing on research exploring the organization and coordination of cross-border labor markets, and the interface between legal and illegal market exchanges. Empirically the talks draw on historical research on the emergence of modern labor markets, contemporary research on labor governance, and her own empirical studies of cross-border labor mobility in the Asia Pacific and the European Union.

Publication recommended for preparatory reading
Shire, Karen, Steffen Heinrich, Jun Imai, Hannelore Mottweiler, Markus Tünte, and Chih-Chieh Wang. 2018. "Private Labor Market Intermediaries in Cross-Border Labor Markets in Europe and Asia: International Norms, Regional Actors and Patterns of Cross-Border Labor Mobility." In Transnationale Arbeit, edited by Sigrid Quack, Ingo Schulz-Schaeffer, Karen Shire, and Anja Weiss, 155–83. Wiesbaden: Springer VS.