Regulating Transnational Labor: Cross-Border Labor Market Intermediaries
Scholar in Residence Lecture II
Date:

Jun 14, 2022

Time:

17:00

Speaker:

Karen Shire

University of Duisburg-Essen

Sign up:

info@mpifg.de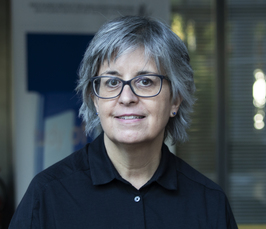 The three lectures assess the possibilities and challenges for regulating cross-border labor mobility in the global economy. Migration scholars often advocate for free mobility, while labor scholars focus on how cross-border labor is used to evade and undermine hard-won labor protections. Her lectures seek to gain leverage on the contradictions between liberalizing labor mobility and regulating employment. The focus is on the theorization of the regulatory challenges posed by cross-border labor mobility, and assessments of regulatory practices emerging at a transnational scale.
The focus of the second lecture is on one set of dominant actors in the making and operation of cross-border labor markets – labor market intermediaries. Historical research documents the dominant role of intermediaries in the formation of national labor markets, with international conventions from the interwar period establishing a monopoly for public labor exchanges. This changed in the 1990s, when the International Labour Organization reversed course with a convention legitimating private fee-charging employment services. The lecture examines how private intermediaries have become dominant actors in the recruitment for and operation of cross-border labor markets, the multiplicity of forms now taken by cross-border intermediation, and the struggles to protect workers who use their services. While most studies of regulatory efforts have been situated on the demand side, and covered the employment relation, recent research about labor recruitment in the Asia Pacific points to the regulatory agency of sending states and the regulation of the commercial side of exchanges for improving labor protections.


Publication recommended for preparatory reading
Shire, Karen, Steffen Heinrich, Jun Imai, Hannelore Mottweiler, Markus Tünte, and Chih-Chieh Wang. 2018. "Private Labor Market Intermediaries in Cross-Border Labor Markets in Europe and Asia: International Norms, Regional Actors and Patterns of Cross-Border Labor Mobility." In Transnationale Arbeit, edited by Sigrid Quack, Ingo Schulz-Schaeffer, Karen Shire, and Anja Weiss, 155–83. Wiesbaden: Springer VS.